Acne Bootcamp Program
ACNE RESOLUTION
Northridge's 1st certified Acne Specialist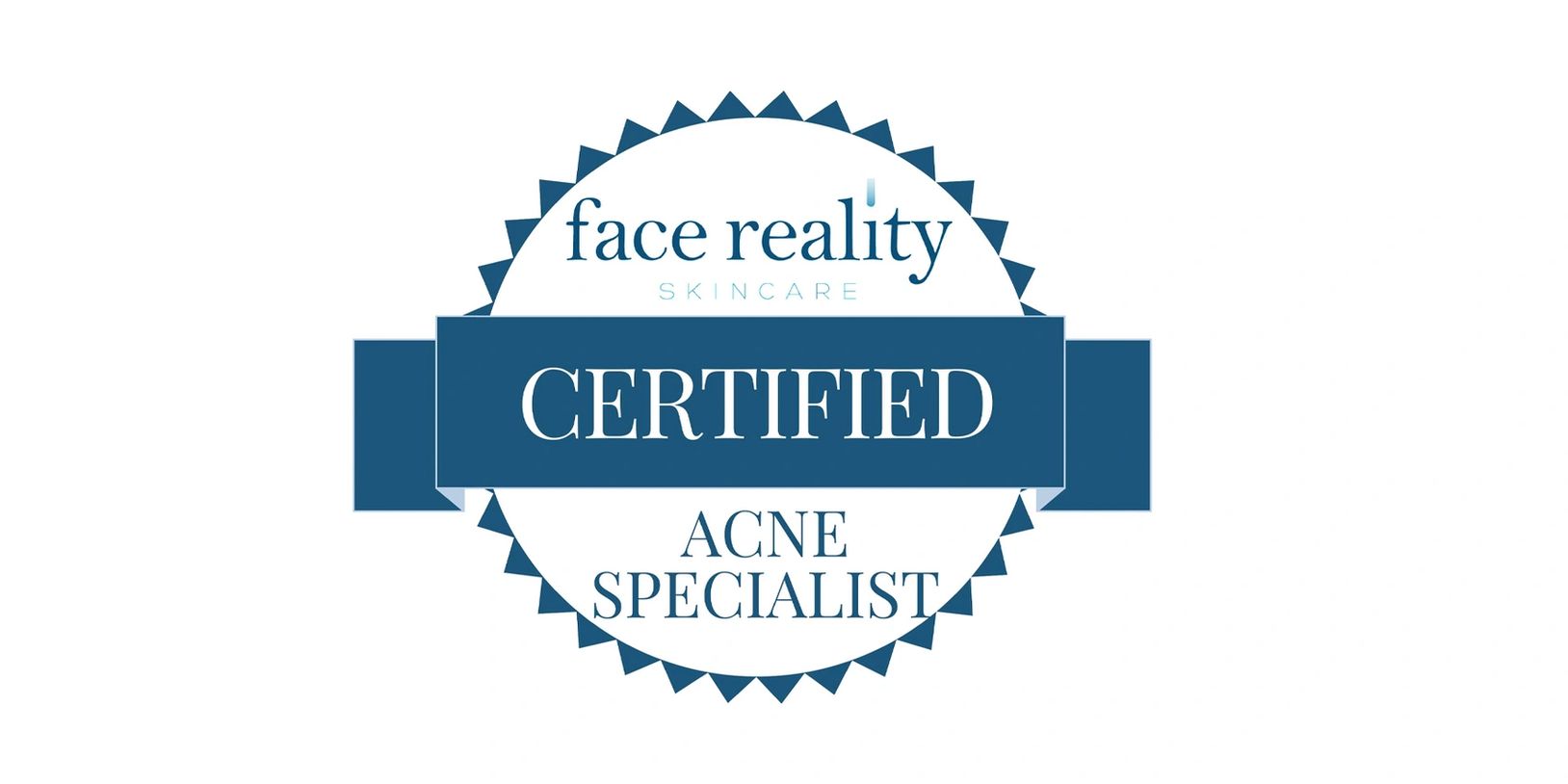 With over 8 years of experience in the skincare/beauty industry, I have specialized in medical-grade acne treatments,  microneedling/microchanneling, microdermabrasions, and chemical peels.
With certifications from Face Reality this allows me to customize treatment plans optimized for in-office and personal home care regimens.
I am looking forward to restoring your skin and customizing your acne needs!
- Khristine Talactac, Owner of Beauty Fx Ink
---
WHAT IS ACNE?
Acne is a disease of the pores. It can be caused by certain drugs, medications or exposure to chemicals but most acne is an inherited tendency. Dead skin cells shed too quickly in the acne-prone pore, forming a plug along with sebum and hair. This is where the problem begins. If the body doesn't see the plug as an invader, it remains as a non-inflamed lesion, also known as a blackhead. If it does, the plug turns into pimples, pustules and cysts. 
Just the many modalities we use in our facial treatments. Our facials are tailored to your specific skin needs and our facialist will help you choose the best method for your skin. 
---
HOW DO I GET STARTED?
Schedule a consultation and treatment with us! Your Acne Specialist will analyze your skin and then design an at-home skincare regimen and treatment plan specifically for your skin and acne type!

Products alone will not solve your acne problem, so staying on top of treatments is essential.
FIRST ACNE CONSULT & TREATMENT (required for all new clients) $130
Each visit after initial consultation/treatment $95-$125 (add ons like LED Light therapy are available)
Get clear skin in 90 days for less with your customized acne regimen!
Additional appointment times available upon request!
---
CLEAR SKIN AWAITS YOU
Here at Beauty F/X, your Acne Specialist will establish an in office and home care routine based on your skin and acne type.
As experts, they will make necessary adjustments throughout the treatment process. Additionally, your Acne Specialist will customize each treatment appointment based on the condition of your skin at the time. 

This process only takes up to 90 days to achieve the skin you've dreamed of. If you have question during your process we are always available to help you with any questions you may have.
Click Here to book an appointment 
---
CANCELLATION & NO SHOW POLICY
We have a 24-hour cancellation policy;  we aim to provide our clients with the highest quality of service.  If a client cancels within less than 24-hours of a scheduled appointment, we not only lose the business of that client for the day, but also the business of other clients who could have been scheduled at that time.
No shows and same day cancellations less than 24-hours WILL be charged 100% of the treatment reserved and gift cards, deposits, or packages associated with that appointment will count as service rendered and/or forfeited.

PLEASE NOTE: Due to the nature of our services, we are not able to provide monetary refunds for services performed. If you have questions or concerns about your experience, please contact us via email (beautyfxink@gmail.com) or phone (818-717-7487) so we can best fit your skin's needs. 
---
Copyright © 2017 Beauty Fx Ink - All Rights Reserved.
Use left/right arrows to navigate the slideshow or swipe left/right if using a mobile device